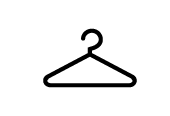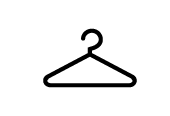 OVERVIEW OF THE PROJECT
UX DESIGN / PROTOTYPE  
Team : Paloma Perez, Léa Marechal
My Closet is an app of digital archiving. The app helps users to archive all their clothes and to consult them wherever they are. Our design process was separated in several steps : Brainstorming, Benchmark and define the target that came out of a concept and its values.  
Then, we have established a content matrix and some key features. Starting from here, we have defined three user journeys and made paper prototypes to illustrate those three use cases. We have organized user testing with three scenarios and after an heuristic restitution, we came out with a v2 that we have tested again.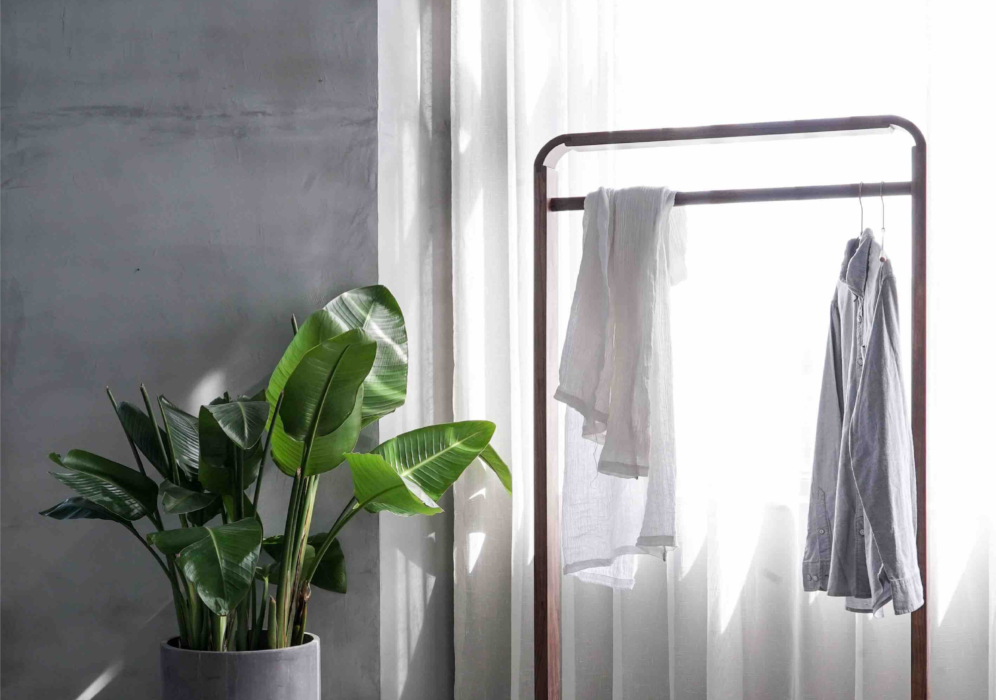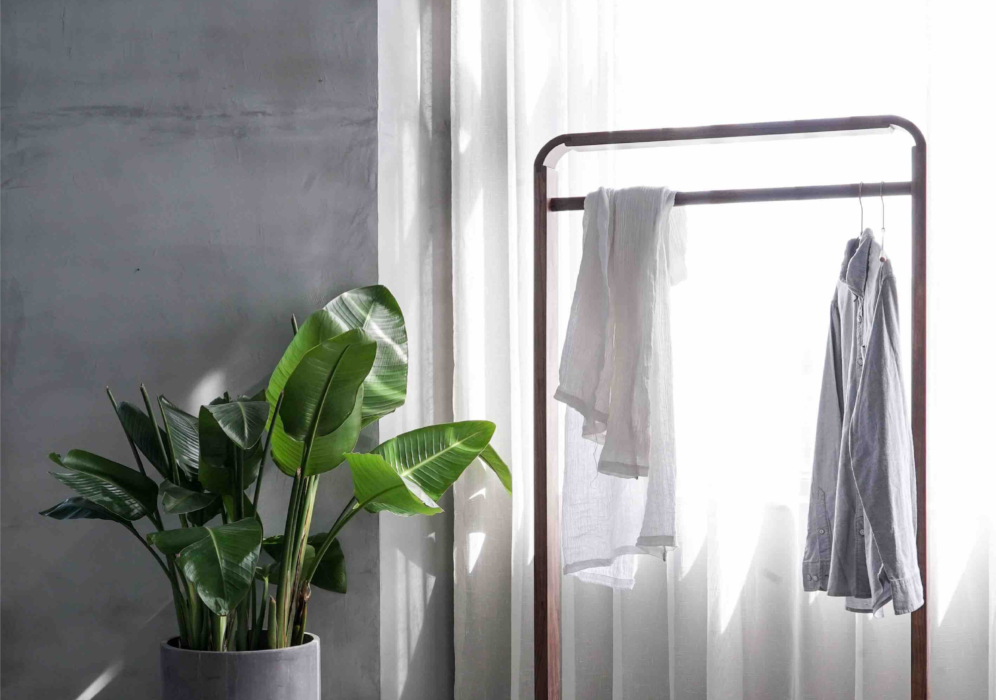 BRAINSTORM, TARGET & CONCEPT
After a brainstorm and some research, we have noticed that most of the people never use their closet fully, that they lose a lot of time each morning, wondering what should they wear. We then have imagined an app where you can stock and manage your clothes. With My Closet's app, you can identify, classify and keep an eye on your closet.    
The main target is a man or a woman, between 20 and 40, living in the city with no kids, dynamic, who loves fashion and have many clothes with an average level of life. The target is a highly connected person that pay a special attention to his image, both online and offline.
That leads us to a concept: an app that carry your entire closet in your pocket, where you can pick your outfit of the day according to the weather and share your clothes with your friends.






KEYS FEATURES & TREE VIEW
Sign up/Sign in
Create an outfit/Modify an outfit
Outfit suggestions
Weather forecast to match with outfit + geographical localization 
Share a part or your entire closet 
Chat
Search filter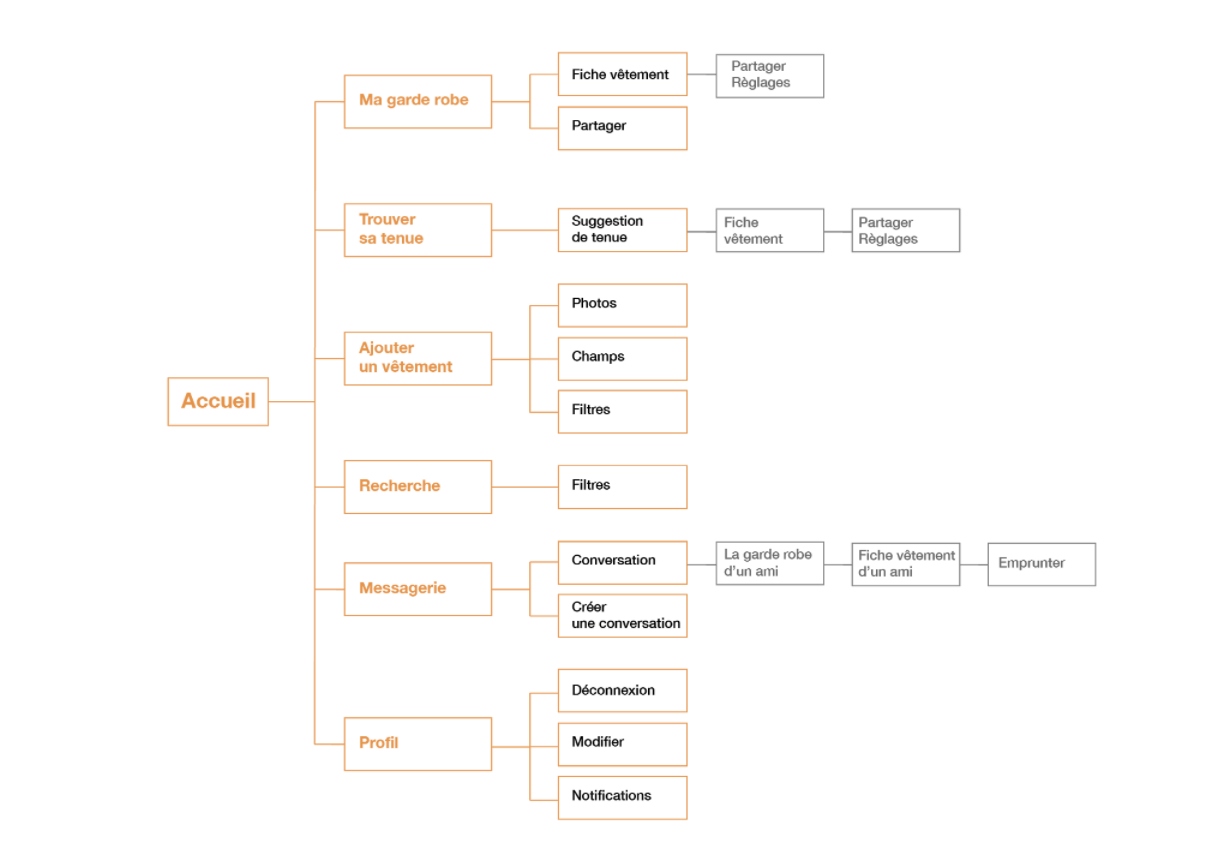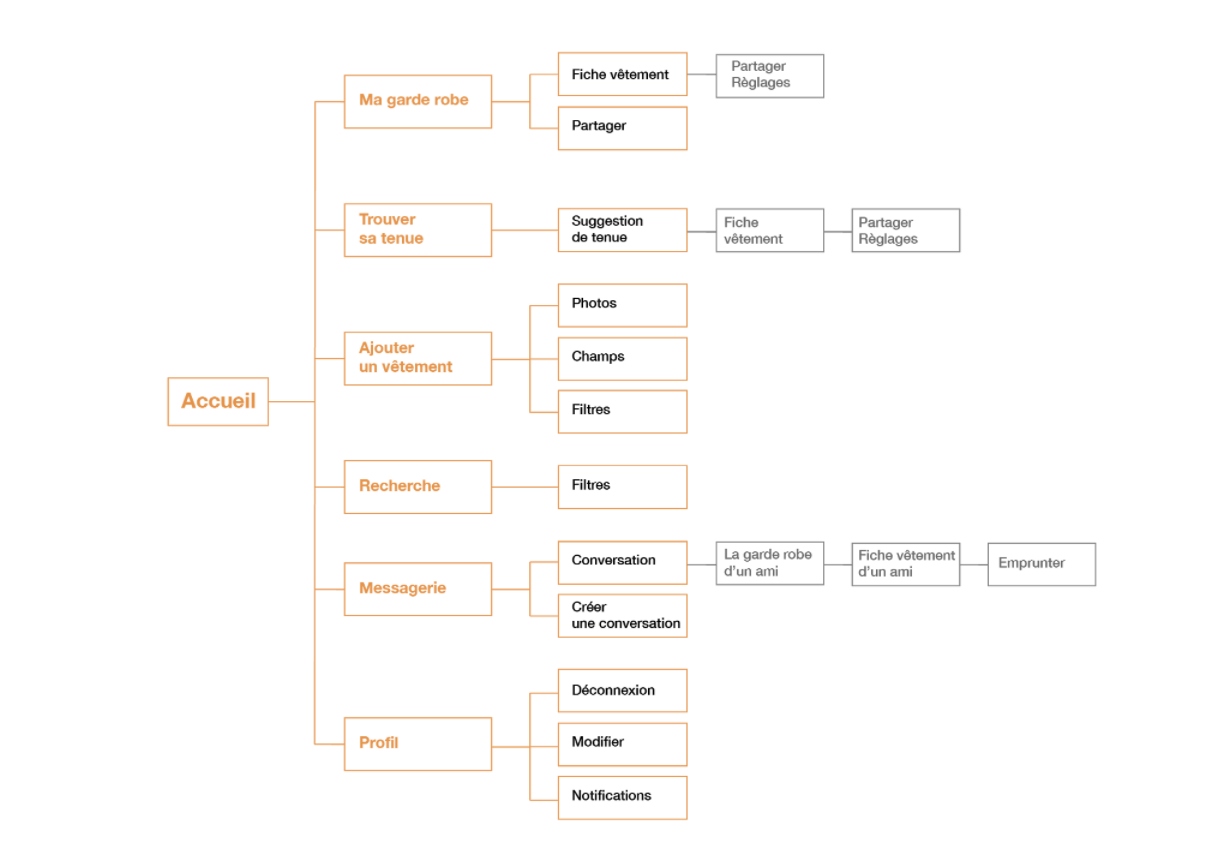 USER JOURNEY 1
Main goal : Outfit suggestion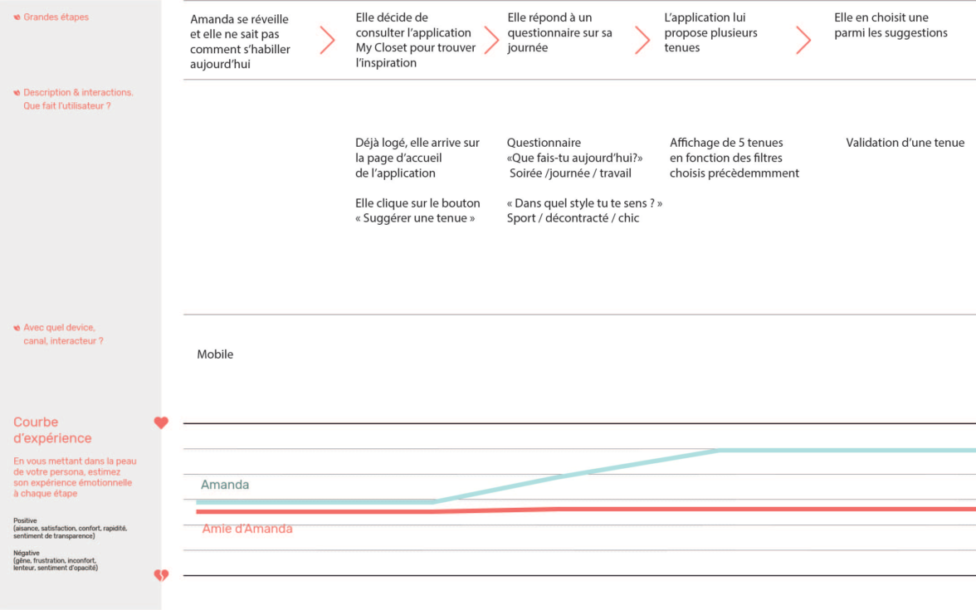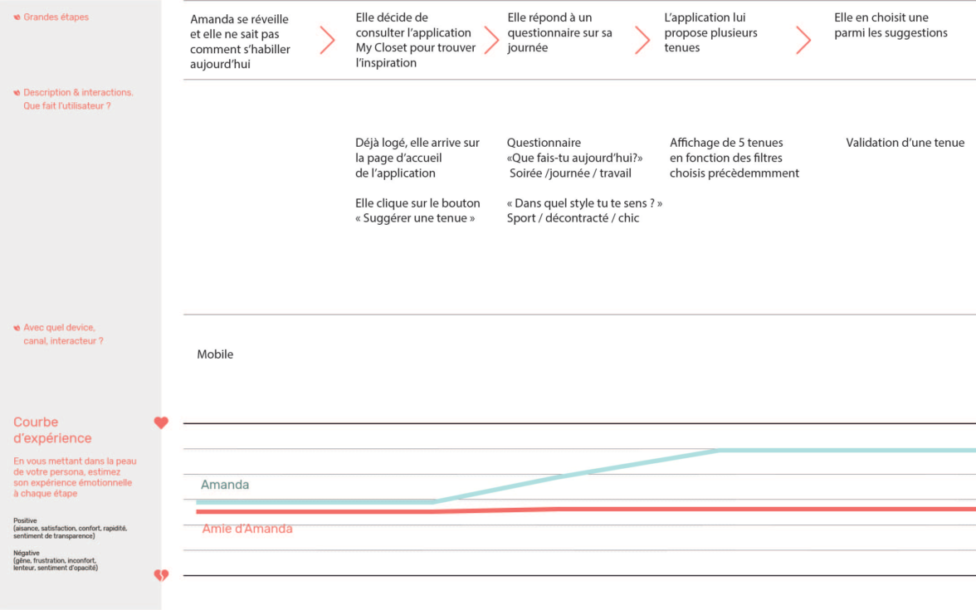 USER FLOW 1
Main goal : Outfit suggestion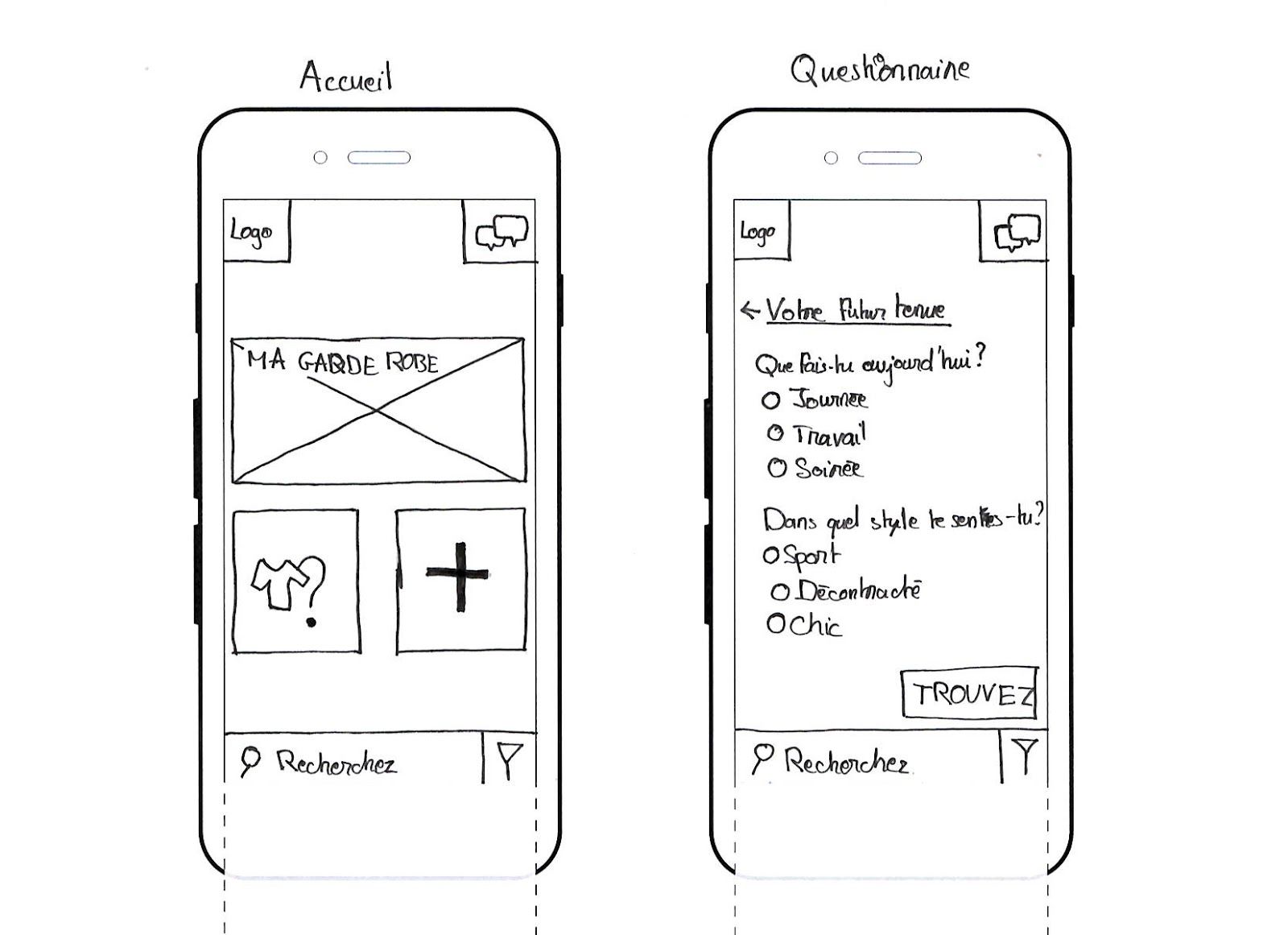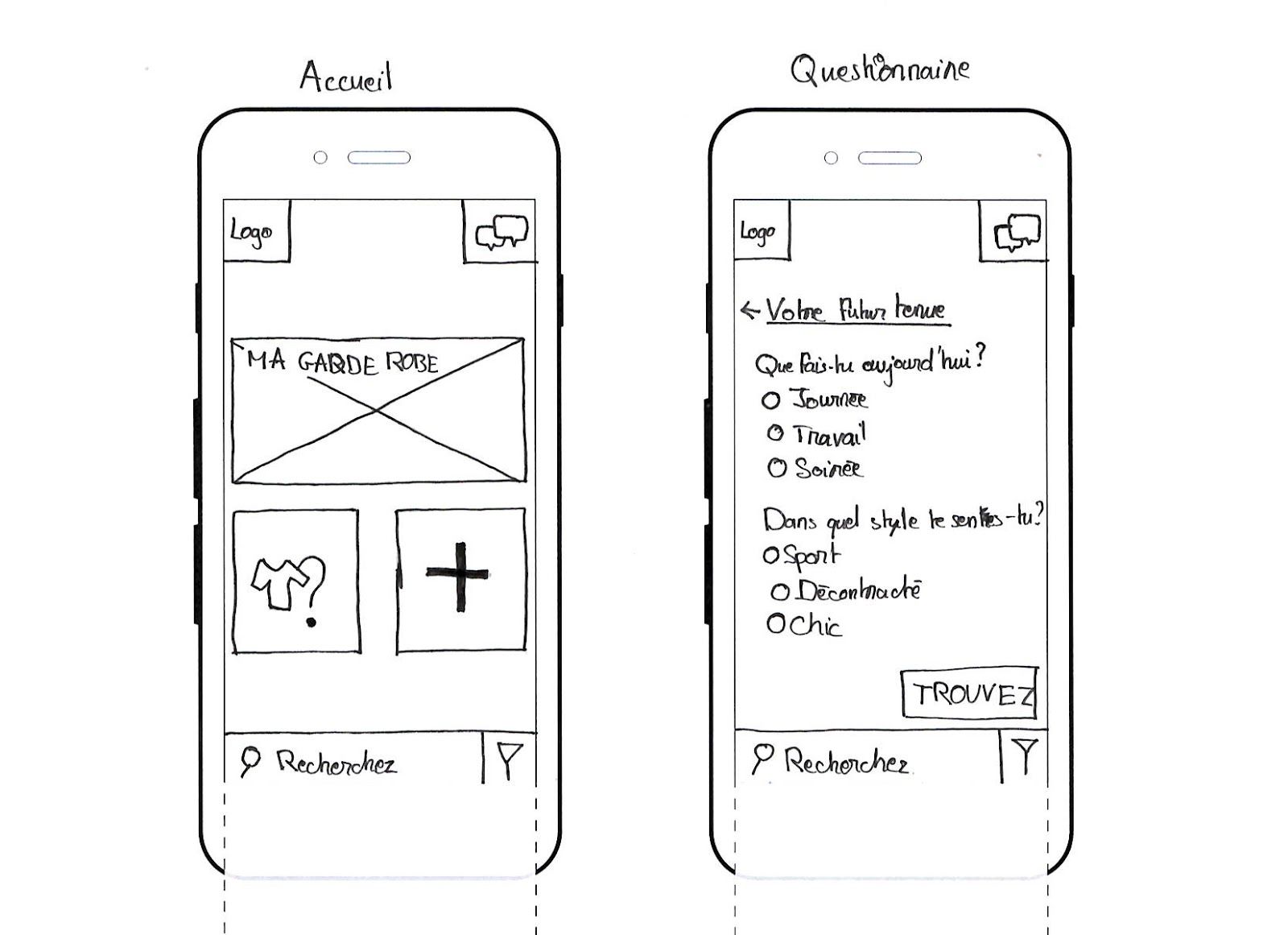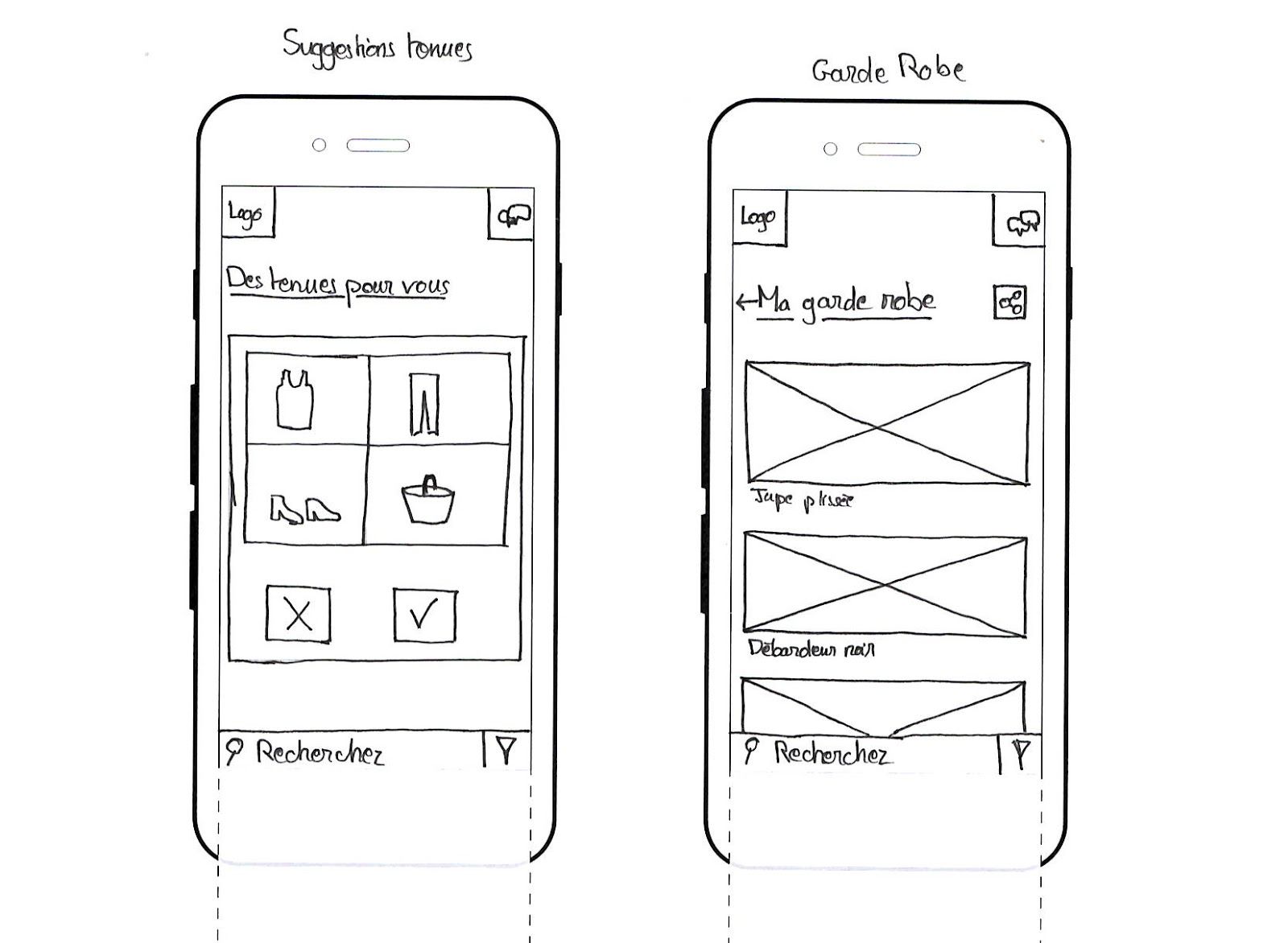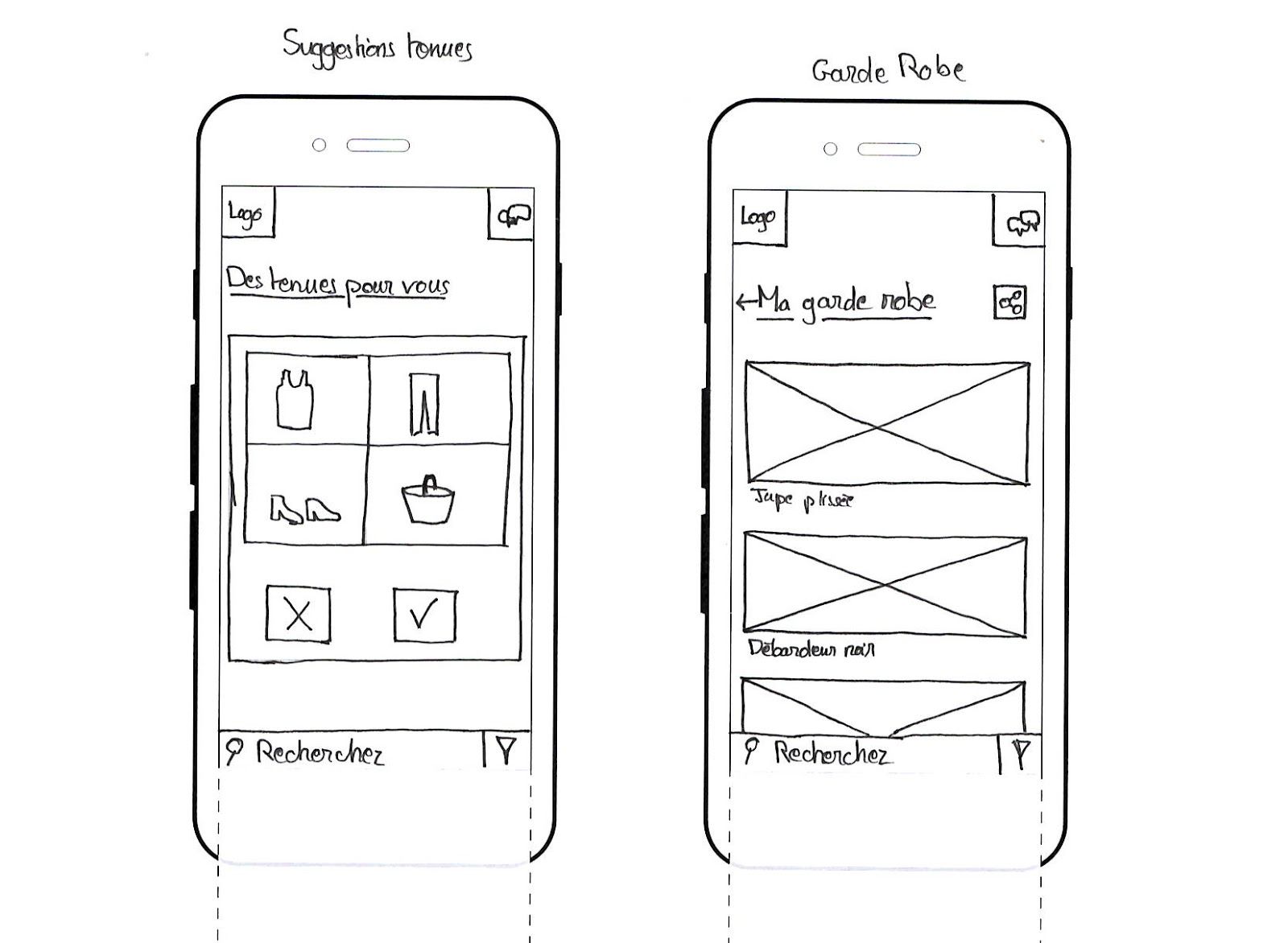 USER JOURNEY 2
Main goal : Add an outfit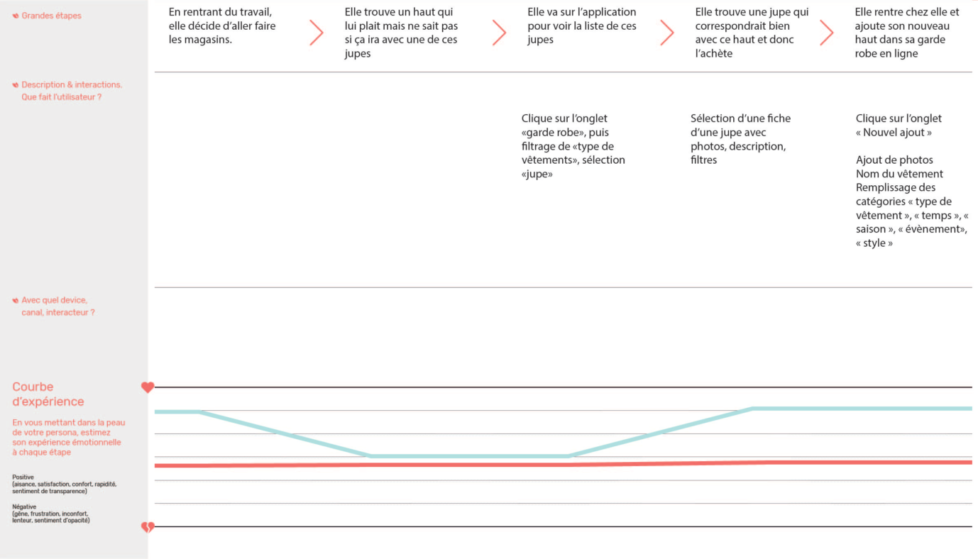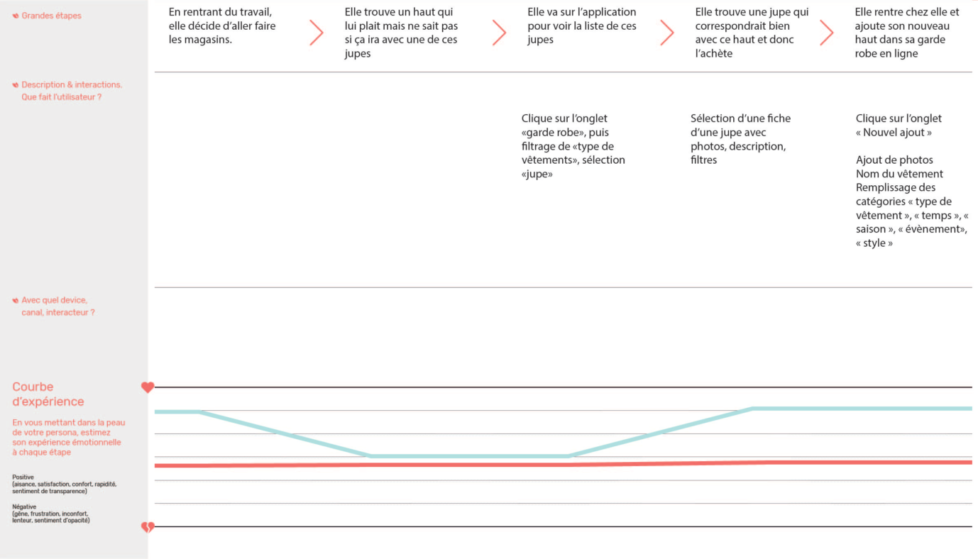 USER FLOW 2
Main goal : Add an outfit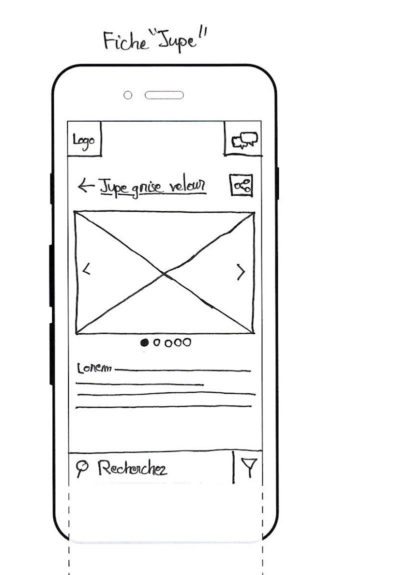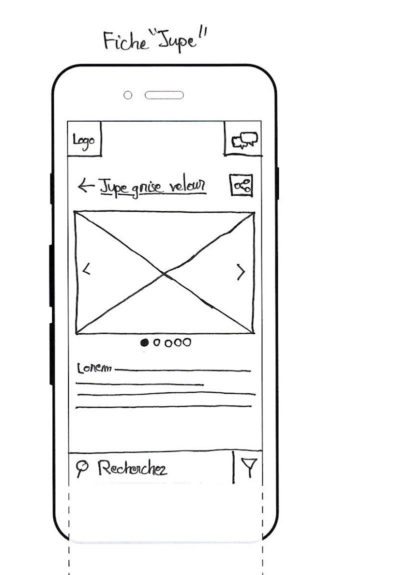 USER JOURNEY 3
Main goal : Share a part of the closet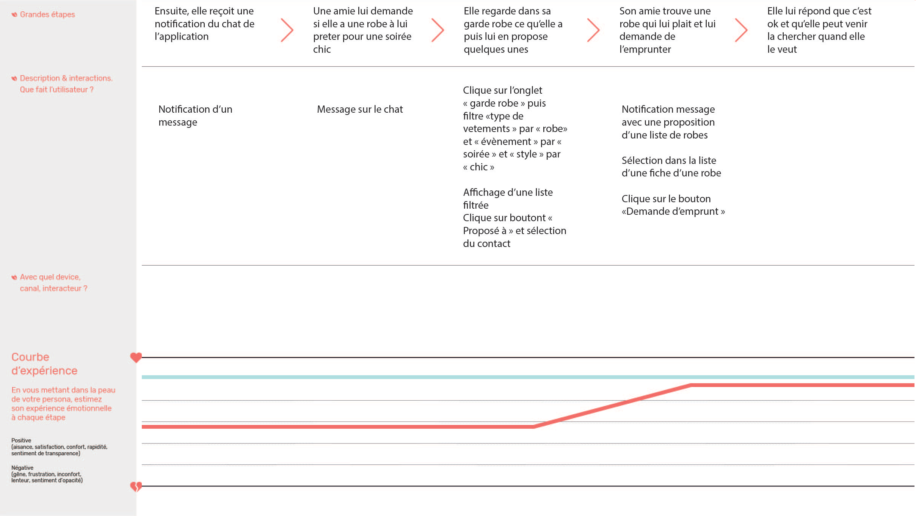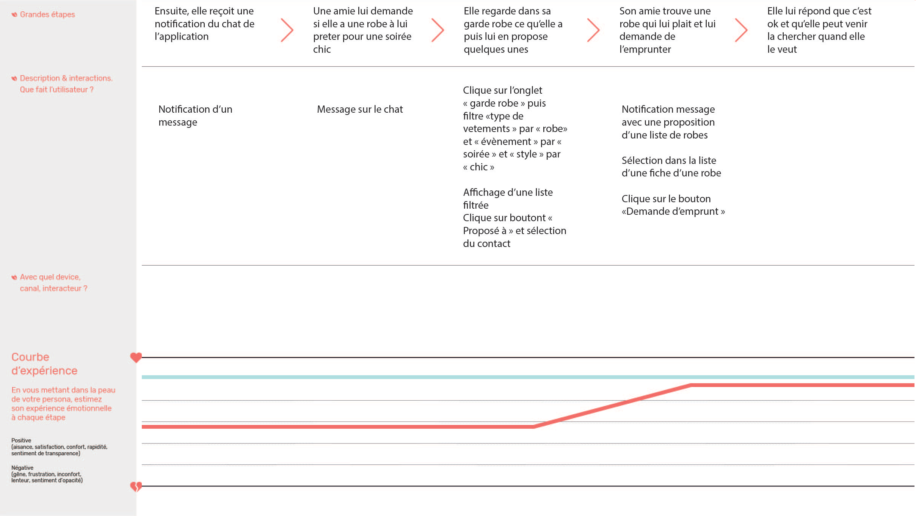 USER FLOW 3
Main goal : Share a part of the closet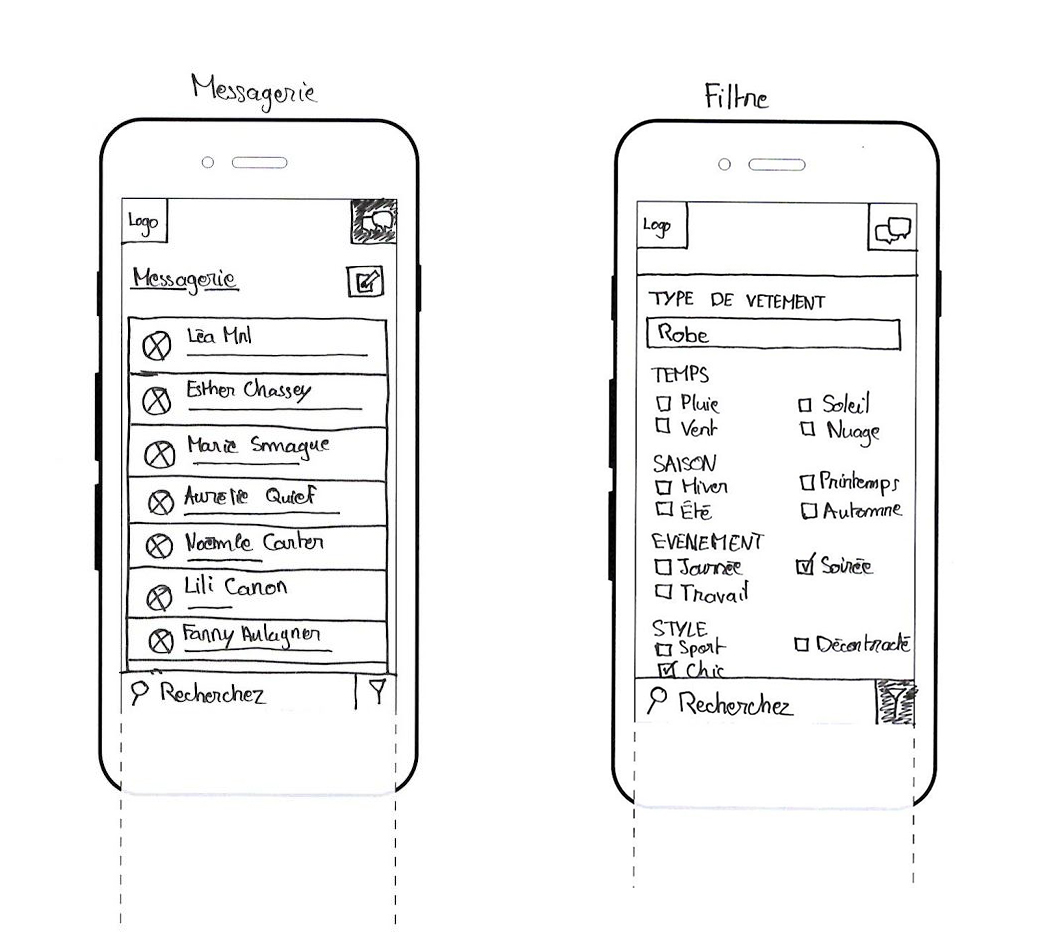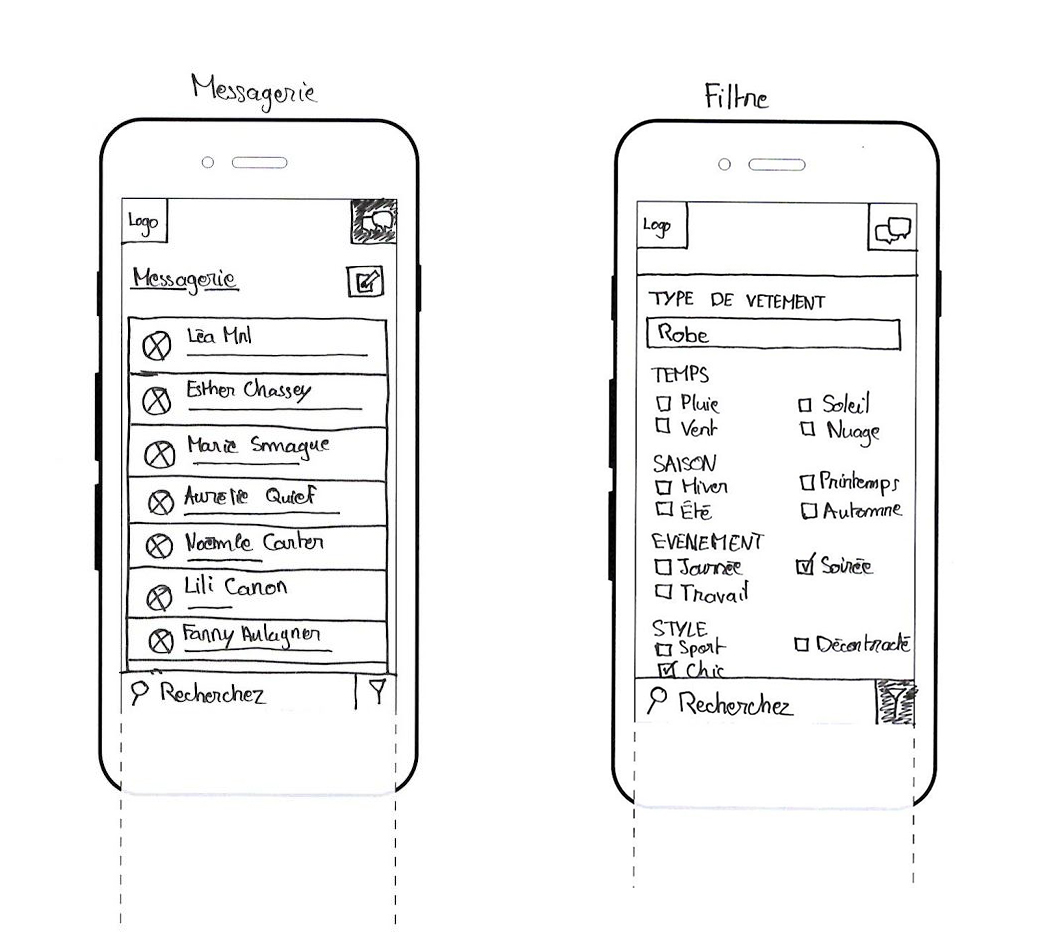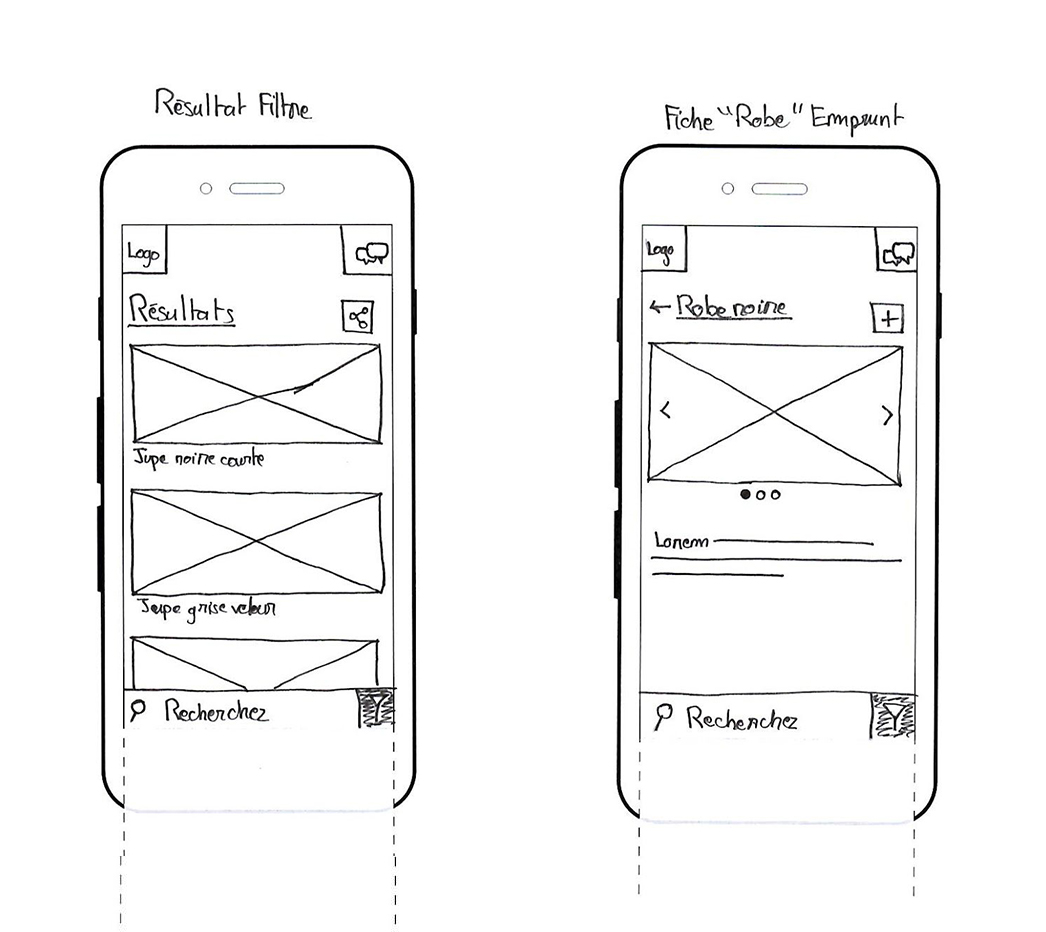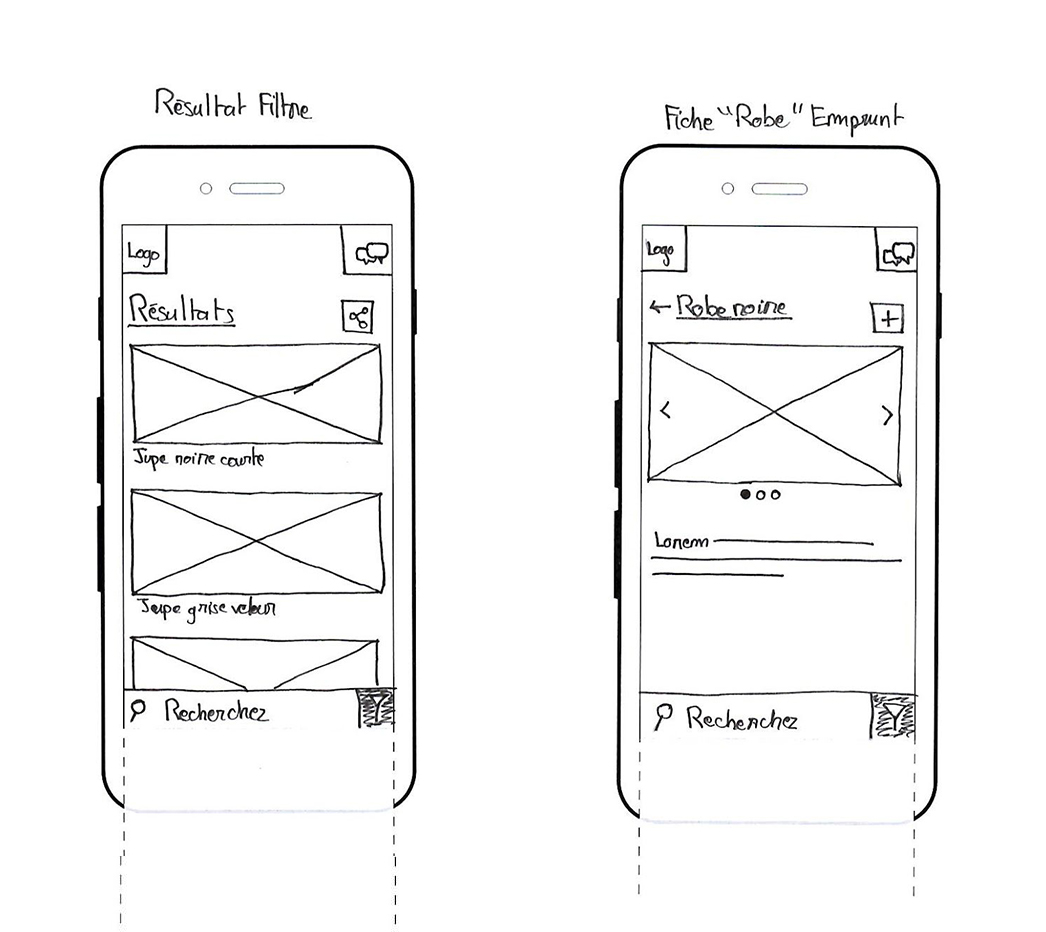 USER TEST & HEURISTIC RESTITUTION
What came out of the user test :
Homepage not clear, they do not understand the proposition value of the app.
Misunderstanding of the icon « outfit suggestion »
Users do not understand the point of the Search bar 
« Add a picture » unclear 
What if we want to add only few clothes?
« Outfit suggestion » not clear
They do not know when a cloth is borrowed or not
Filter not precise enough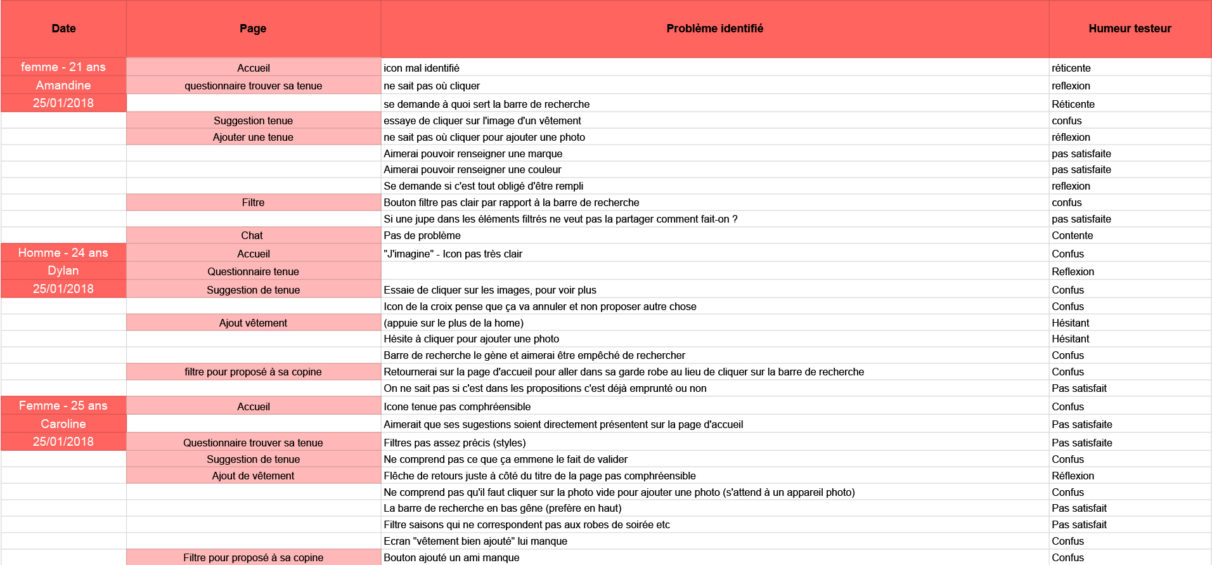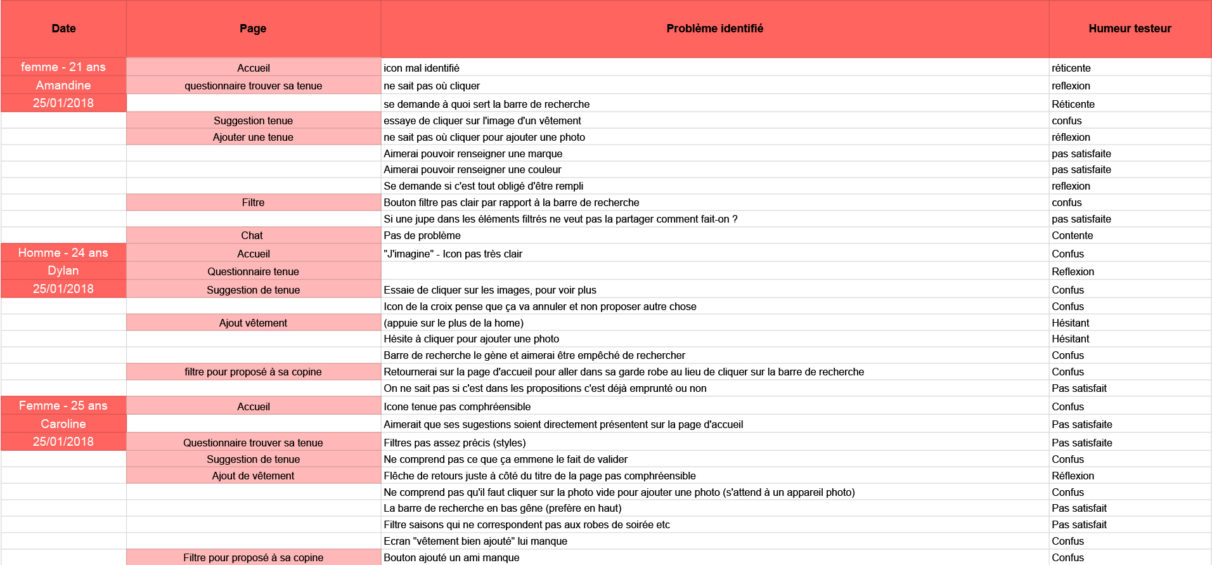 ITERATION
What we have changed :
Iteration on the wording & icons
Add a bottom navbar
More features for a faster flow
More clear features such as "available to borrow"
Possibility to hide articles from the closet and visible only by the users